Duke turned 3 today! He opened his presents this afternoon. His party is not until tomorrow afternoon so I'll post those pics this weekend sometime. Sorry for the dark pics. The camera was in a bad mood today.
Opening the first one: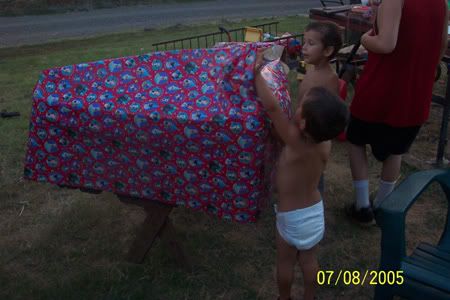 A gigantic toolbox!
Checking out the "secret compartment":
"Ooh, we could hide bodies in there!"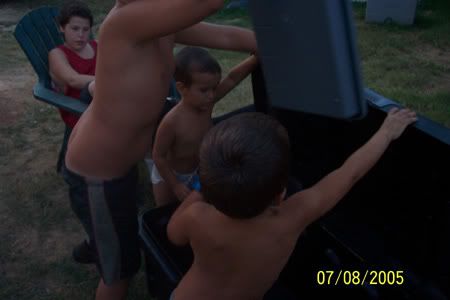 Opening the second one: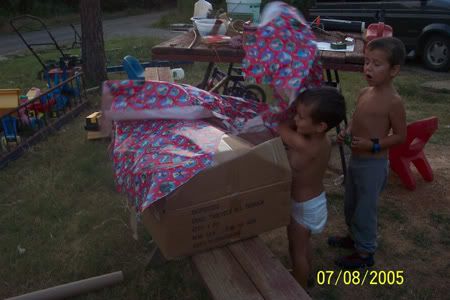 Stupid tape!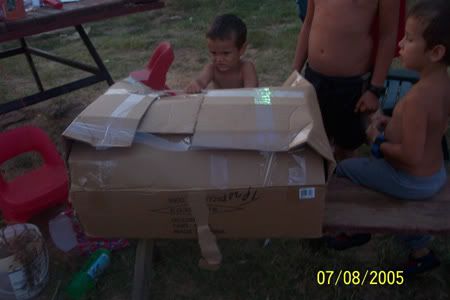 Maybe if I just peek inside…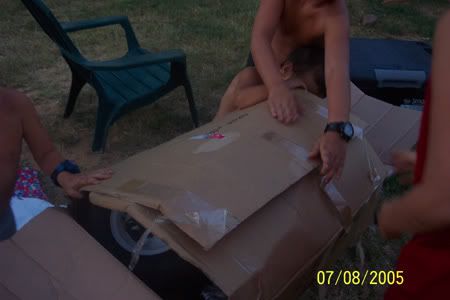 Whatever it is, it has handle bars!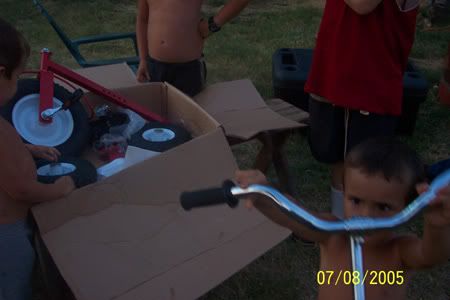 Then Steve started putting it together. Turns out, part of it was welded upside down?? After some fiddling around, Steve got it put together and working right. But then it was too dark to take any more pics since the camera's flash doesn't work. I'll take pics of it tomorrow. Holy Redneck, BatBubba!
And, of course, more Nellie pics.
Watching the unwrapping: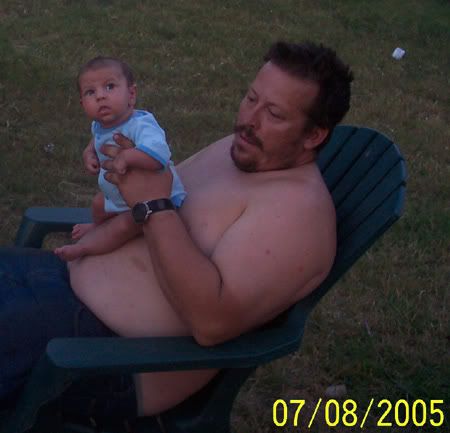 It was so cute, I had to crop it down to just Nellie: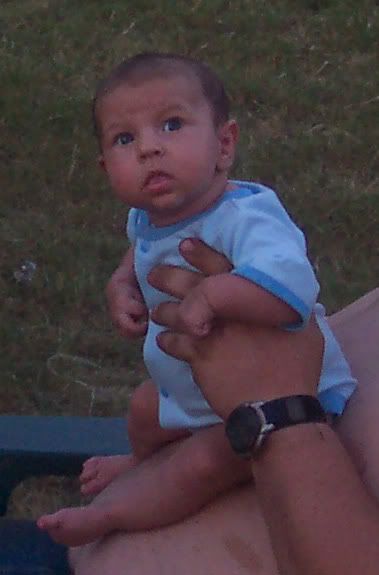 And, a couple of days ago, she was smiling and laughing so I grabbed the camera. Of course, she stopped by the time I took the pic.